3. Dr. Zhivago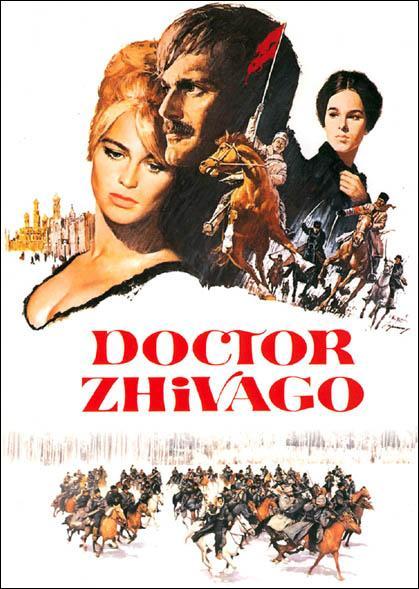 Doctor Zhivago (

Russian

:

До́ктор Жива́го

) is a 1965

epic

drama

-

romance

-

war film

directed by

David Lean

and loosely based on the famous

novel of the same name

by

Boris Pasternak

. It has remained popular for decades, and as of 2010 is the eighth highest grossing film of all time in the United States, adjusted for inflation
.
The genesis of
The Nightmare Before Christmas
started with a poem written by Tim Burton when he was a
Disney animator
in the early 1980s. With the success of
Vincent
in 1982, Disney started to consider
The Nightmare Before Christmas
as either a
short subject
or 30-minute
television special
. Over the years, Burton's thoughts regularly returned to the project, and in 1990, Burton and Disney made a development deal. Production started in July 1991 in
San Francisco

.

Walt Disney Pictures
decided to release the film under their
Touchstone Pictures
banner because the tone was rather dark for children.
and for number 1 is: *drumroll*
Dracula (starring Bela Lugosi)
Dracula visits Mina, asleep in her bedroom, and bites her, leaving neck marks similar to those on Lucy. The next morning, Mina tells of a dream in which she was visited by Dracula. Then, Dracula enters for a night's visit at the Sewards. Van Helsing and Harker notice that Dracula does not have a reflection in a mirror. When Van Helsing shows this "most amazing phenomenon" to Dracula, he reacts violently, smashes the mirror and leaves. Van Helsing deduces that Dracula is the vampire.
Dracula enters the Seward parlour and talks with Van Helsing. Dracula states that because he has fused his blood with Mina's, she now belongs to him. Van Helsing swears revenge by sterilizing Carfax Abbey and finding the coffin where he sleeps; he will then thrust a stake through his heart. Dracula tries to hypnotize Van Helsing, almost succeeding, but Van Helsing shows a crucifix to the vampire and turns away.